Find all the resources you need for interstate and intrastate storage services right here. Check back often.
Mist inventory
This chart is updated on a weekly basis, but NW Natural makes no guarantee or warranty to any party as to the accuracy of its data or that the chart can be relied on to predict future Mist activity.
View Mist inventory data, with injection and withdrawal activity.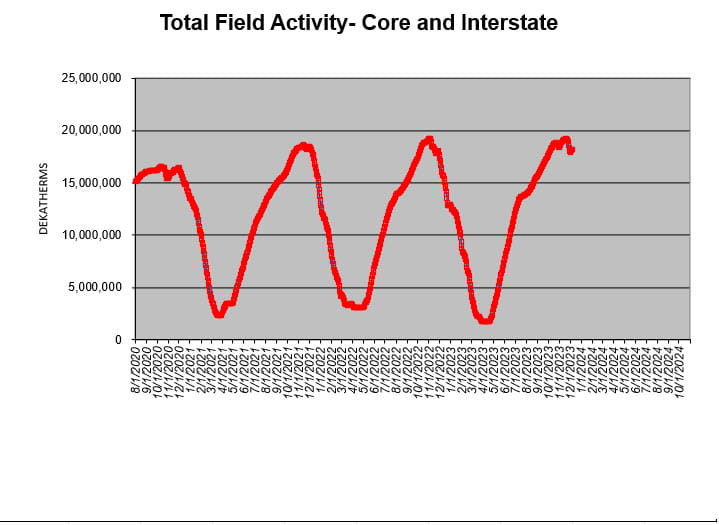 Register your account online.
View and pay bills, see gas use, and compare use over time.