The starting point for decarbonization
NW Natural is committed to effectively addressing climate change by actively supporting sound energy policy informed by facts and transparent analysis in service to those that depend on us.
We want our customers and communities to have a full picture on these issues and it starts with the fact that electrification is not decarbonization. A closer look at building source emissions shows that electricity is responsible for 60% of building emissions in Oregon. In fact, Oregon electric utilities rely on nearly as much natural gas for power generation as all the natural gas utilities in the state deliver to customers.
[1] EIA 2022, Oregon gas deliveries for residential, commercial and industrial sectors 139,068 mmcf; gas for electric power generation 132,356 mmcf; available at: https://www.eia.gov/dnav/ng/ng_sum_lsum_dcu_SOR_a.htm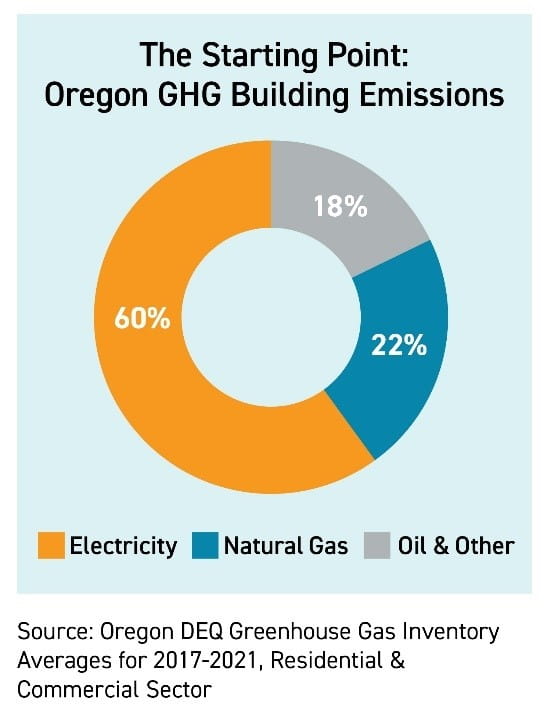 Energy System Facts and Analysis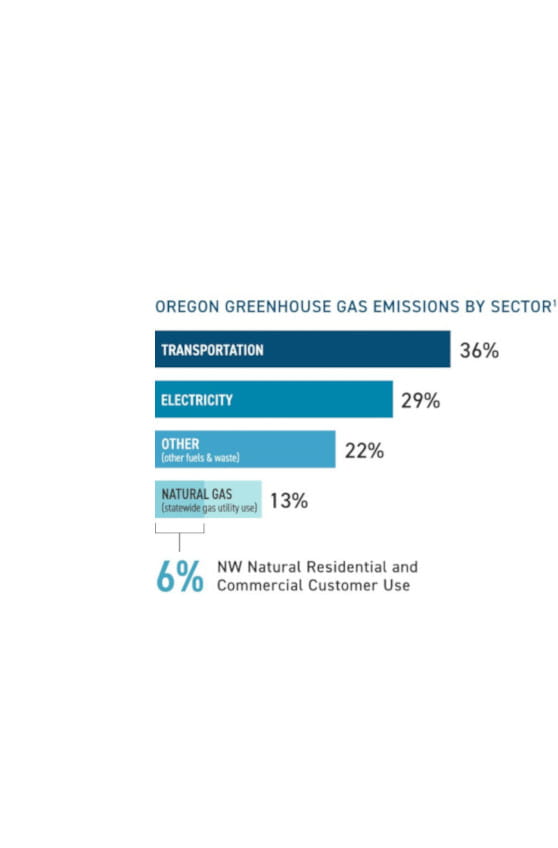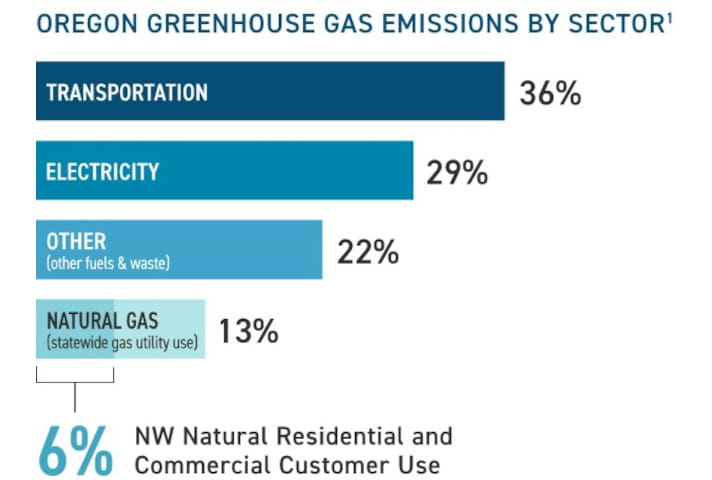 We are proud of the essential service we provide.
We serve 2.5 million people in Oregon and Southwest Washington, meeting about 90% of the energy needs for our residential space and water heat customers on the coldest winter days.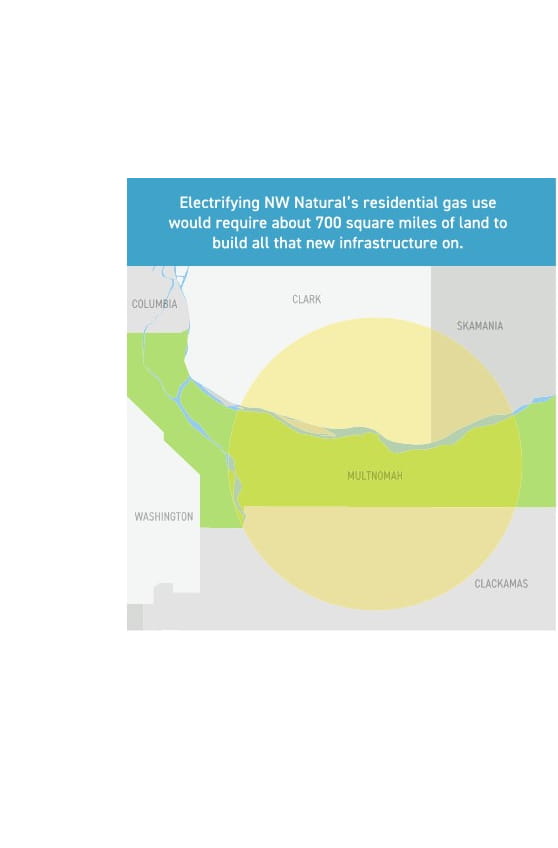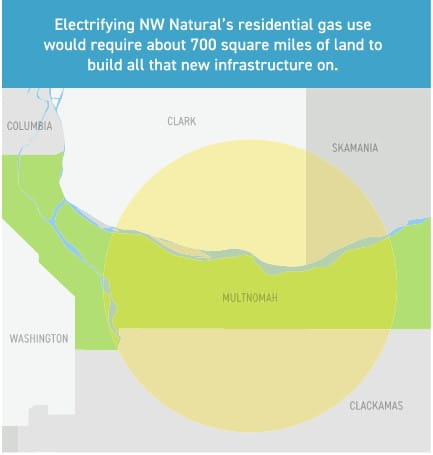 What would it take to electrify our residential gas use?
NW Natural estimated what it would take for the local electric system to serve our residential customer load for only one hour on one winter day.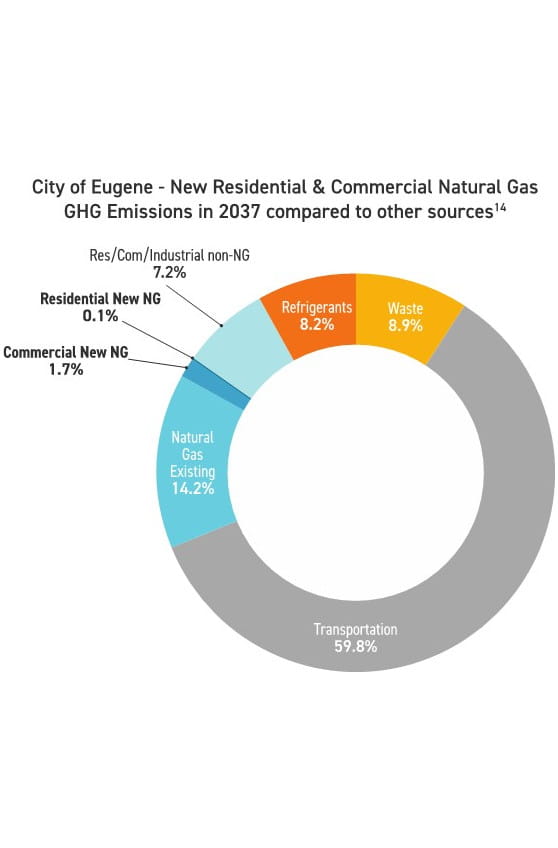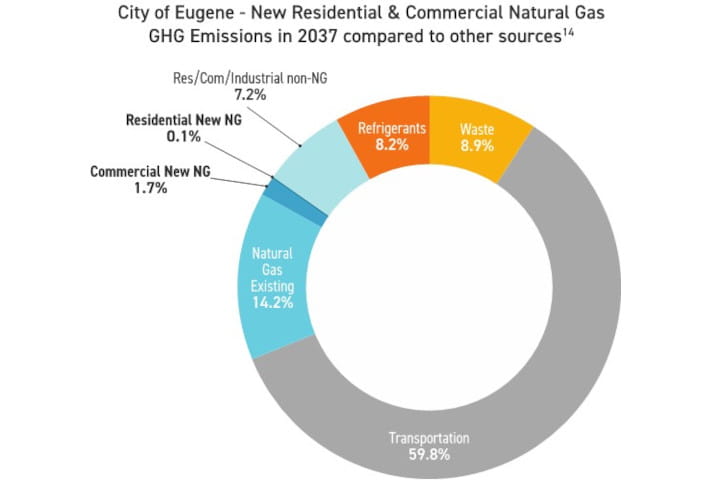 What if we just electrified new construction?
Assessing this kind of policy starts with the fact that all-electric homes or buildings for new construction are not emissions free.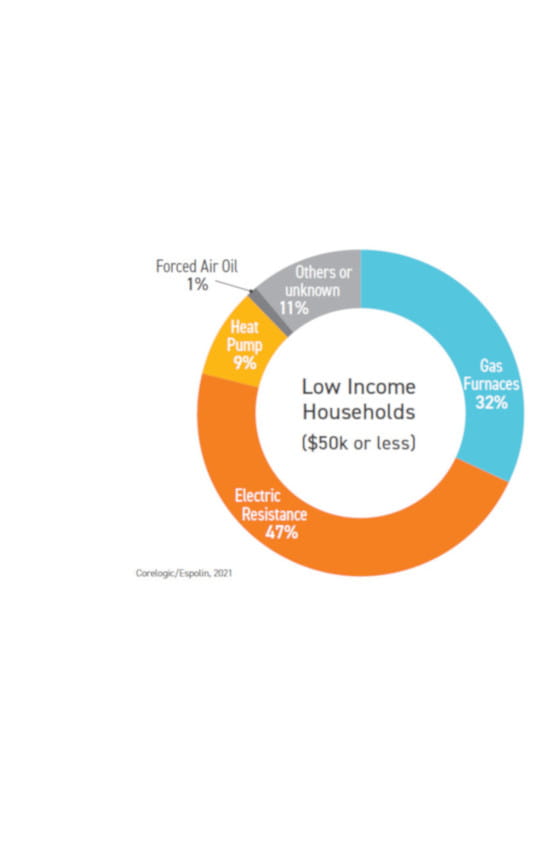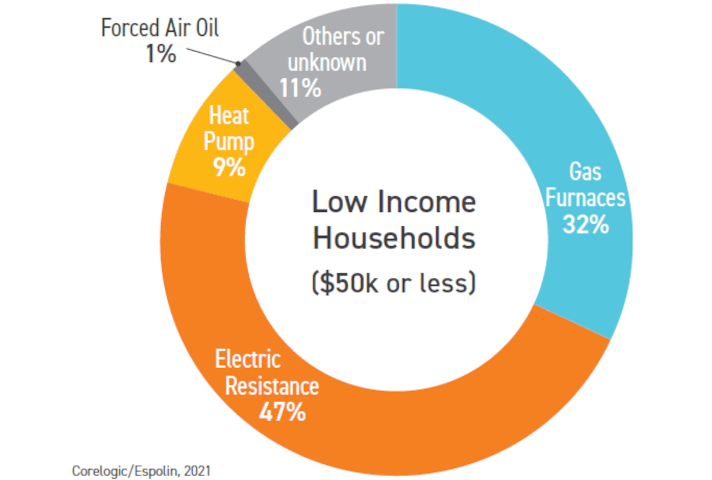 Isn't electric resistance heat a climate and social equity problem?
Nearly half of low-income residents in NW Natural's service area rely on electric resistance heat, which costs about twice as much to operate as a natural gas furnace and emits up to twice the amount of greenhouse gas emissions.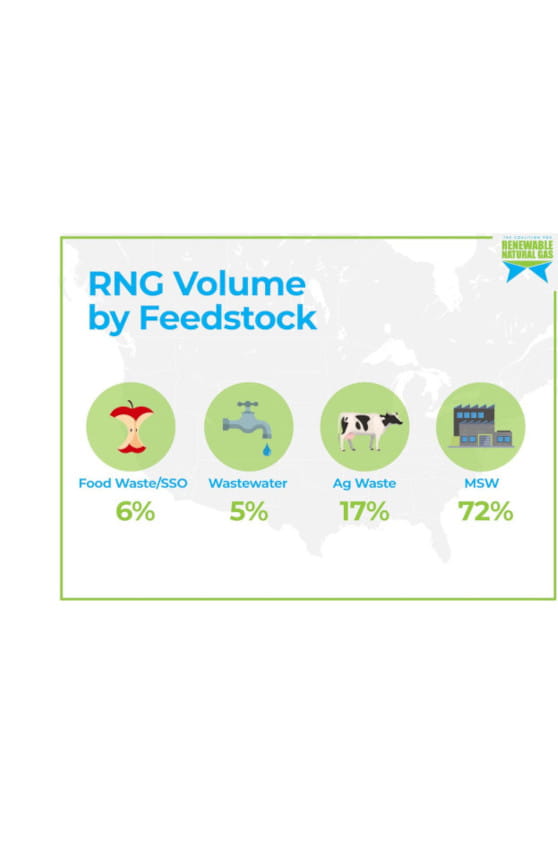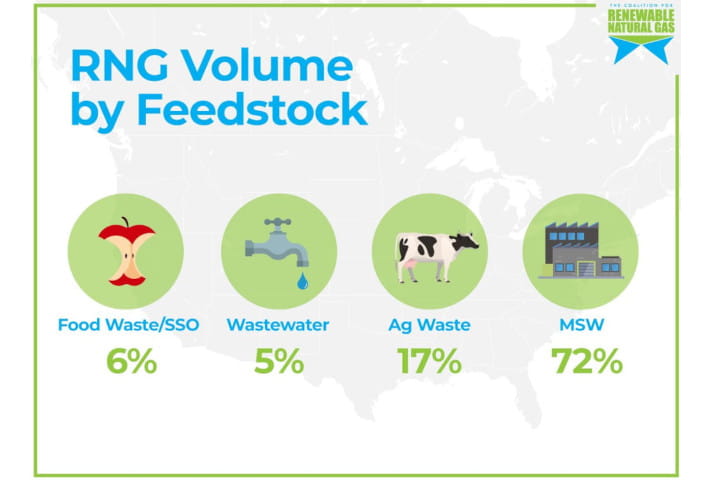 We must innovate and evolve to address climate change, leaving no one behind.
NW Natural is pursuing renewable resources and new technologies with a goal of delivering carbon neutral energy by 2050.
Procuring RNG for our Customers
Procuring Renewable Natural Gas (RNG)
RNG is derived from biogas, which is produced from decomposing organic waste from landfills, agricultural waste and wastewater. We can capture and clean the gases from those waste streams for our system, lowering emissions and turning the problem of waste into a powerful energy solution.
In Oregon, Senate Bill 98 – the first legislation of its kind– sets voluntary 30-year targets for gas utilities to procure renewable natural gas and clean hydrogen for our customers. To help us meet SB 95 targets and secure renewable supply at favorable prices for our customers, we created a dedicated RNG team in 2021. We have been vigorously pursuing contracts and establishing long-term relationships with RNG producers, developers and feedstock owners to procure RNG.
We have one RNG facility in operation, another one about to be commissioned, and three more in development. We are also buying RNG today from a food waste plant, a wastewater treatment plant, and multiple landfills around the country. In our base case long term planning scenario, we expect over 30% of our gas will be non-fossil by 2035.

Understanding Peak Demand
Understanding Peak Demand
December 22, 2022, was a cold day – it was a record send-out day for NW Natural. Between 8 – 9 a.m., NW Natural delivered approximately 41 million cubic feet of gas, of which about 23 million served our residential customers. NW Natural commissioned a consulting firm to help estimate what it would take for our local electric system to serve that same customer load for just that one hour. The preliminary analysis found that if all our residential customers' appliances were replaced with electric ones, it would require more than 3.4 Gigawatts of new electric capacity to provide the same energy our system did.
Click here to learn more about what it would take for electricity to meet residential gas use on a peak winter day.
Register your account online.
View and pay bills, see gas use, and compare use over time.