Built on a legacy of 164 years, with an eye to the future.
We grew up in the Pacific Northwest, and that sets us apart. A sense of responsibility to the environment in our backyards defines our actions and inspires energy innovation.
Our Mission
We provide safe, reliable and affordable utility services and renewable energy in a sustainable way to better the lives of the communities we serve.
Our Vision
Lead in service excellence, innovation and environmental stewardship by harnessing our passion for customers.
Core Values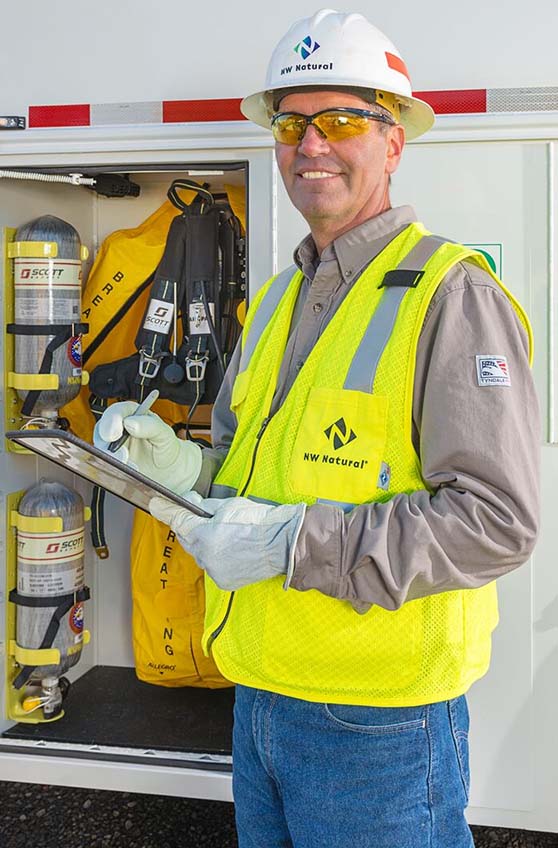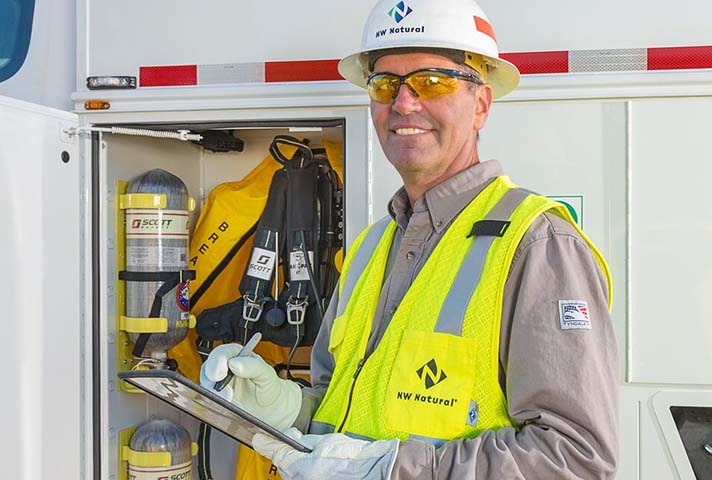 Service ethic
We are driven by a desire to serve our customers and each other and go the extra mile to solve problems. We take pride in our service excellence.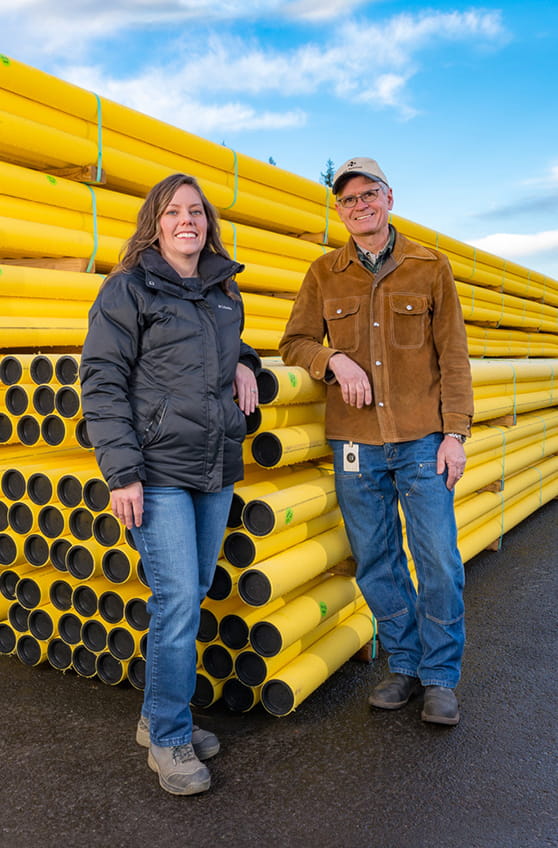 Integrity
We will display integrity in everything we do by being honest, ethical and true to our word. We will always choose to do the right thing, even when it is the harder path.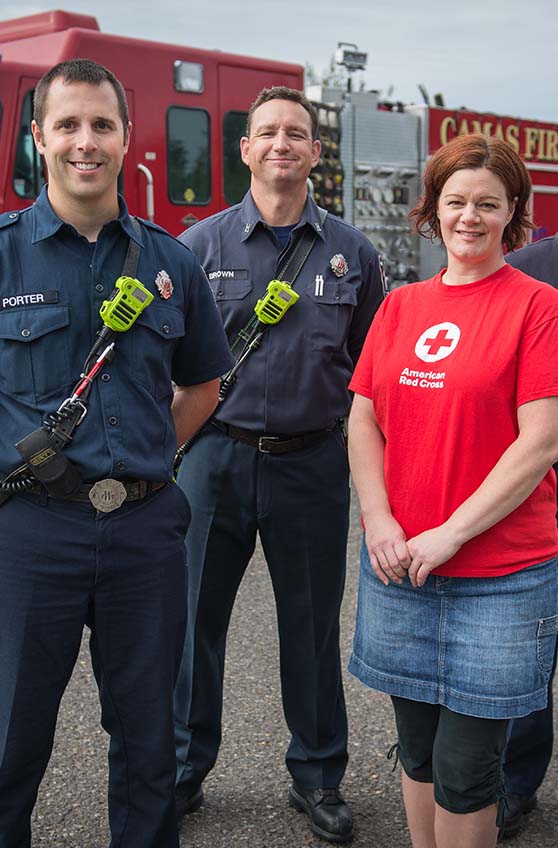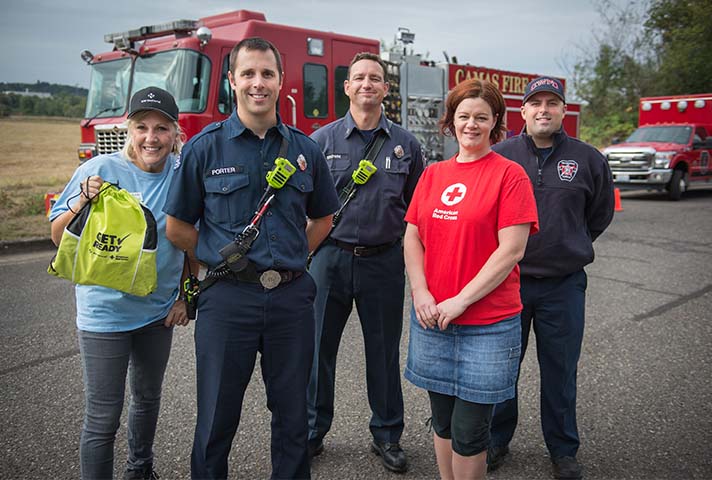 Safety
Safety is paramount in all aspects of our operations, infrastructure and workplaces. We are committed to superior training and protective, healthy work practices to ensure we all return home safely. We strive to educate our employees, partners, customers, and our communities about safety.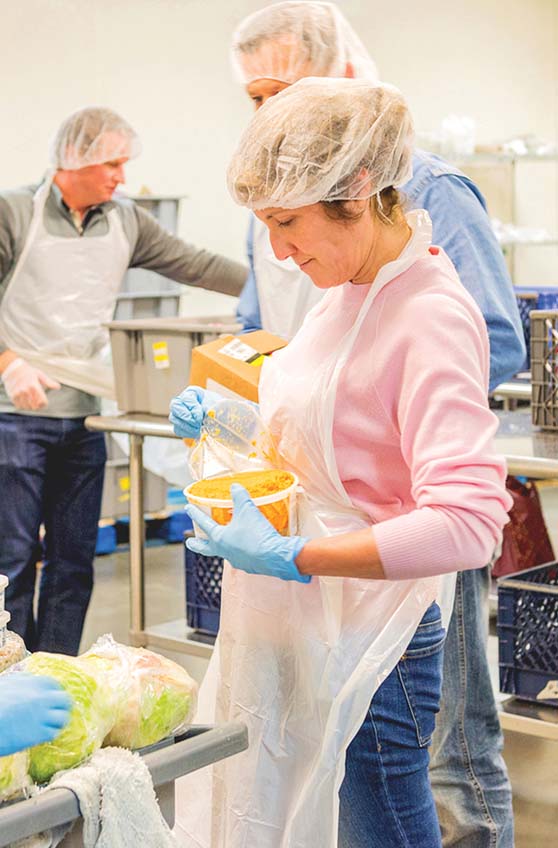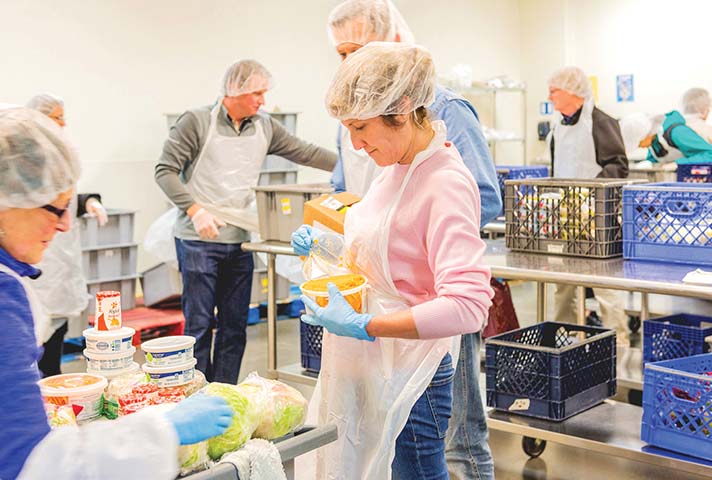 Caring
We are committed to respecting and caring about each other. We value teamwork, collaboration, and strong individual contributions. We believe a diverse, equitable and inclusive culture, and involvement in the communities we serve, is essential to our collective success.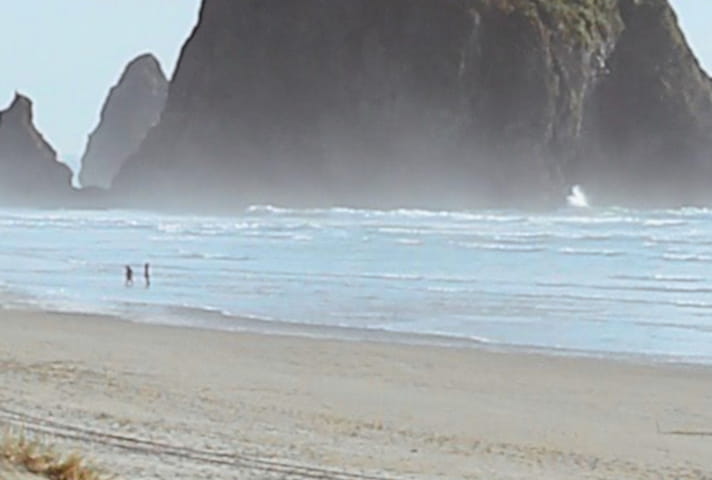 Environmental stewardship
We are committed to a decarbonized and more sustainable future through energy efficiency, water conservation, and expanding the supply of renewable resources we provide.
NW Natural service territory
NW Natural is a local distribution company that currently provides natural gas service to approximately 2.5 million people in more than 140 communities through over 795,000 meters in Oregon and Southwest Washington with one of the most modern pipeline systems in the nation.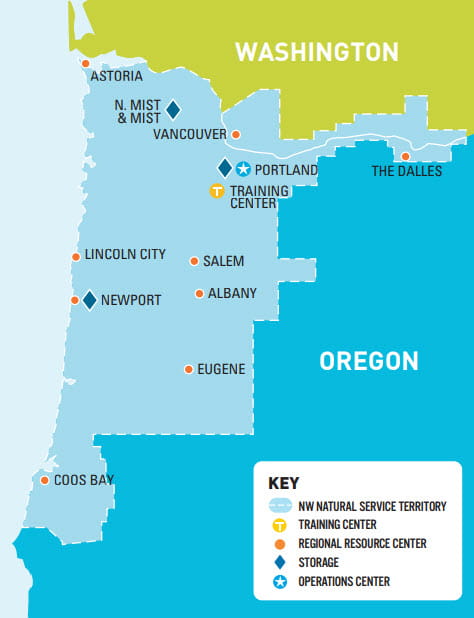 Register your account online.
View and pay bills, see gas use, and compare use over time.