How do we do it?
NW Natural partners with environmental advocates, academic institutions, fellow utilities and producers to identify best practices that can reduce the environmental impact of our product.
Environmental partnerships
Natural Gas Supply Collaborative
Increasing disclosure of production practices
We are an active member of the Natural Gas Supply Collaborative. This group of natural gas buyers in the U.S. and Canada focuses on increasing disclosure of production practices by our producers and accelerating adoption of best practices in production.
Natural gas producers
Producers participating in the Environmental Partnership
Many of the producers we buy from are part of the Environmental Partnership, a voluntary initiative adopted by our customers.
Where we source our natural gas
As we work to integrate renewables into the NW Natural pipeline system, the environmental practices associated with conventional gas production still matter. We consider the environmental performance of producers and production regions as one of the factors that guides our purchasing.
NW Natural sources natural gas from the most stringently regulated regions of North America: the U.S. Rockies (primarily Colorado and Wyoming) and Western Canada (both British Columbia and Alberta). These regions go above and beyond U.S. Federal regulations for natural gas production.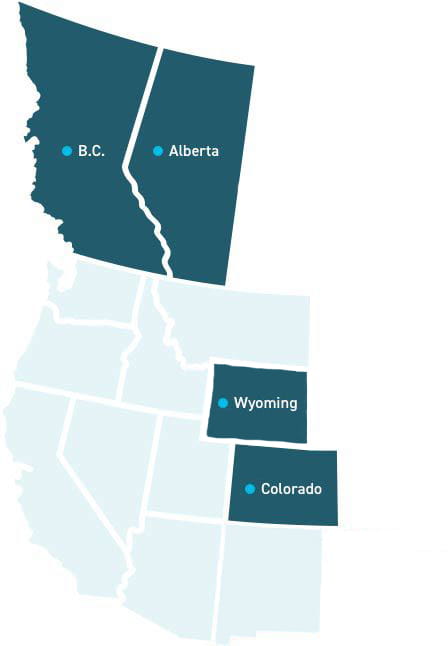 Canada
All Canadian natural gas and petroleum production works under the Environmental Regulation of Canadian Environmental Protection. These regulations:
Reduce methane.

Reduce waste of energy and water resources by industry and legacy wells.

Reduce waste by produced water management and conservation.

Wyoming
The Wyoming Oil and Gas Conservation Commission proactively reduces environmental impacts of production.
Efforts include:
Plugging orphan and legacy wells.

Water management and conservation.

Colorado
Colorado leads the nation in its commitment to fostering safe and responsible development of Colorado's oil and gas resources.
Results include:
Passage of more than a dozen precedent-setting regulations, including baseline groundwater testing and monitoring, and air regulations targeting methane leak detection and repair.

Reduced impact of natural gas and petroleum production in the last decade.
Register your account online.
View and pay bills, see gas use, and compare use over time.